March 7, 2014 By Brynn Leave a Comment
01) Breakfast Cookies – such a great recipe that I had completely forgotten about. Oatmeal is one food I have been able to stomach, and this make ahead recipe is perfect for a grab and go.
02) Hart of Dixie – how cute is this show. My coworker told me about HOD two years ago, and I am honestly not sure what took me so long. It is a light hearted, filled with love triangles, and a great one to chill out to. Plus, Rachel Bilson is my new girl crush. She is too stinking cute and her wardrobe is crazy awesome.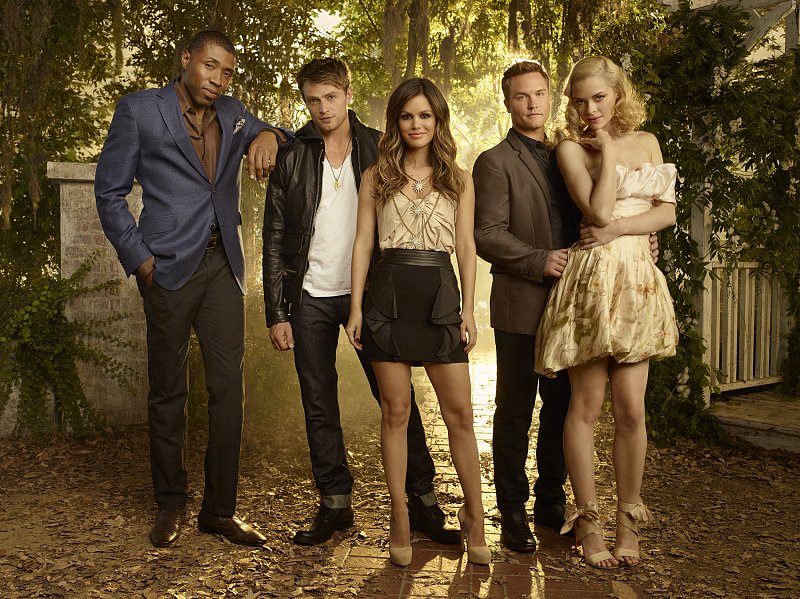 (PS – 100% team George!)
03) Naked 3 Pallet – I picked up this beautiful pallet around the holidays and left it in my cupboard for six weeks out of sheer fear. I am not a make-up wiz and the wide selection of colors were intimidating. But after poking around on YouTube I found some great tutorials and have been wearing different combos ever single day. The N3P is based around a purple pallet, so it works great with brown eyed girls!
04) If you are a fan of the Real Housewives, you have to check out this Real Housewives Award questionnaire. You can cast your vote in different categories from Best Agitator, Most Shocking Reunion Moment, and Most Memorable Outfit. Total waste of time and totally worth it.
05) Oil Pulling – ok, stay with me on this one. I mentioned that I graduated from IIN last week and we learned a lot of interesting health concepts from thousands and thousands of years ago. One that is making a comeback is oil pulling, an ancient Ayurvedic practice where you swish either organic sesame oil or cold pressed coconut oil in your mouth for twenty minutes. The oil reaches into places your toothbrush can't reach and pulls out nasties and toxins. You can read more here from one of my favorite ladies.
06) Caramel flavored coffee. Yum! Phil and I make a big pot on Sundays and have been loving the addition of the sweet, creamy caramel flavor. I usually go for a Pike or Bold roast, black, but this guy is an awesome, full flavored change of pace. Add in a splash of almond milk and you have a poor man's latte. So, so good. Grab this bad boy at Target next time you're there (aka tomorrow).
What are you loving this week?
Any fun plans for the weekend? 
None here, just prepping for vacation, work, workouts, and maybe cleaning the house. Yup, saving all the fun for Hawaii. #lame
XO-
BB
March 6, 2014 By Brynn 9 Comments

01) Thursday is one of my favorite days because it's my last slow day of the week before work ramps up again. I love having a 'normal' schedule and not running around like a crazy woman..my weekends feel like a week day. So, I do my best to enjoy the slower pace of mid week. 02) I understand that Jared and Lupita were big winners at the Oscars, but I'm already annoyed by the media coverage. Everywhere you turn one is leaving a store, we are talking about what they're wearing or their style (mainly Jared's hair). Totally burned out – at least they're pretty to look at.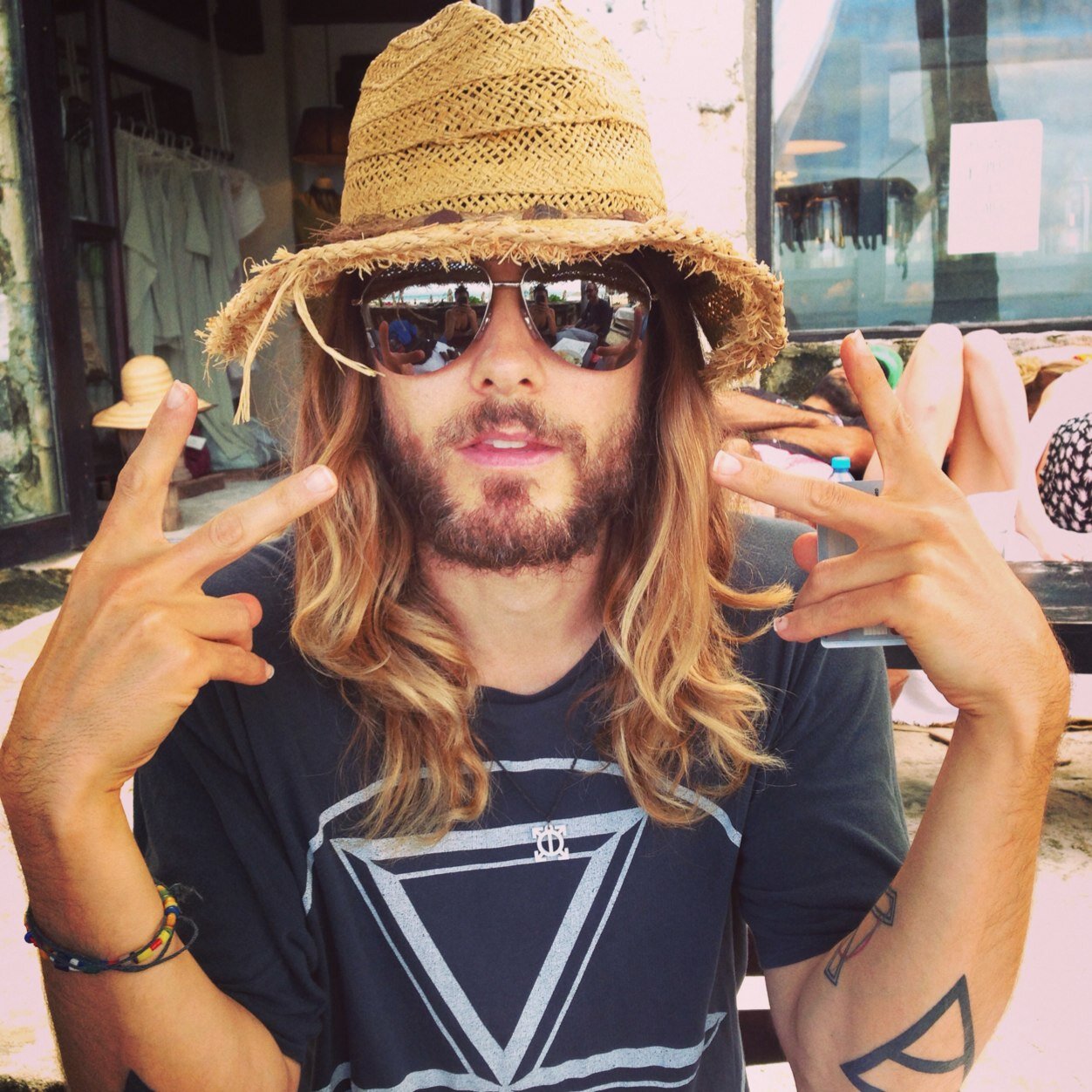 03) Lately I've been dreaming of juice. All I want is juice all the time. Like, fresh pressed juice. Two problems; first I only have one recipe and I'd like to change it up but fear a nasty concoction. Secondly, there is only one juice bar within a 20 mile radius. Our Whole Foods doesn't even have a juice bar. Come on Michigan, get with it.
04)  I went to my girlfriend's event last weekend and was blown away by the work she had done. Part of her job is having events at the club house at a beautiful golf course where she works. She pulled off an event to show brides what the room could look like for their reception; tables, chairs, food tasting, a DJ, photographer, event planner, florist. It was a bride-to-be's dream come true. I was so proud of her.  It brought me such joy to see her thriving. 05) Henry is starting to lose his mind. We are going on two months with only one walk to speak of. A fierce game of fetch just doesn't cut it.
06) Let me be annoying and talk about how excited I am for Hawaii again. I've started pulling out my clothes and (by a miracle) everything fits. After all this hibernating it was anyone's guess. 07)  I think I've lost the interest in racing. I still enjoy my runs, but yesterday I received a notice for the inaugural half marathon in my town and without a flinch I threw it away. Now the 25% off flyer from Kate Spade, that's in my purse. 08) Speaking if working out, I was a rock star and went to yoga last night. No that doesn't sound that impressive, does it. Well here is the thing, the class is at 5:45p, kind of the worst time in the world energy wise. All I want to do is go home and relax. But, I pushed through and although it wasn't my best class, I really enjoyed it and was proud of myself for going. Sometimes the hardest part of a workout is getting out the door. Oh, and the instructor played his guitar. Sweet! 09) I ordered two books for my trip so I have to hurry up and finish my current read. I have a weird problem of not wanting to read more than a book at a time. I also ordered seven new bathing suits. But that's a story for another day. 10) Does anyone else get bored blow drying their hair? I do.
11) Who saw the new Dancing with the Stars cast? Thoughts? I'm obviously going to watch, but am not overly thrilled right off the bat.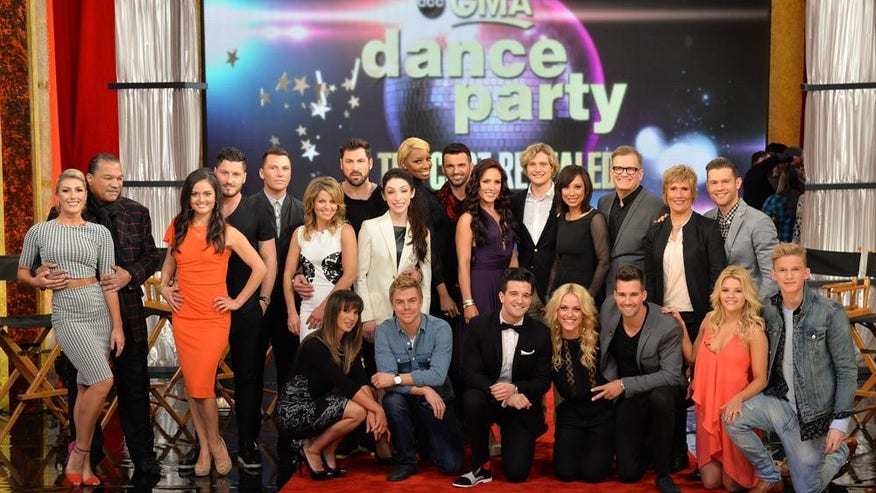 What is your favorite day of the week?
Thoughts on the new cast of Dancing with the Stars? Any favorites?
Do you get bored blow drying your hair?
XO-
BB
Yesterday, I forgot to wish you a  Happy Packi Day and National Pancake Day! Now there is a winning combo. Fat Tuesday is a part of Mardi Gras, but here in Detroit (and other cities with large Polish communities such as Chicago, Philadelphia and Boston) we celebrate with traditional Polish donut known as a Paczek. […]
I have to say, I am so glad that this is What I ate Wednesday (Tuesday's eats) and not WIAT (Monday's eats) because I was wayyy out of it. Might have something to do with my radio silence here on BB yesterday. Oh well, we can't win them all. But yesterday, I was back on […]
Yesterday the sun made an appearance and someone could not get enough.  Our weekend was fairly uneventful in the fact that there was no partying, booze consumption or late night riots. But we did have a very busy and productive one for two home owners and workers. I work late on Fridays, so there is […]
FRIDAY!! Oh, am I happy to see you. This week has been exhausting and I am ready for the weekend (not that it looks to be any bit of a let up), but it is the weekend all the same. I decided to change up my Friday Favorites just a bit and go with a […]
Good morning, friends! I am on a total high from yesterday – I had the BEST day. Nothing special necessarily, just one of those days when you have an extra spring in your step. And the funny thing is, I think my positive attitude set the forces in my favor because I knocked out so […]
Wednesday is rocking and rolling! I have been go-go-go today because it is a very special day. Today is my graduation from the Institute for Integrative Nutrition! Two weeks ago I took and passed my final exam but today is the ceremony. So, I have been working away since 7am so I can relax tonight and […]
Good morning from a snowy, but beautiful winter wonderland! I took this picture on my way home from the gym this morning, but more on that soon! Tuesdays actually feel like the first day of the week for me. Mondays are jam-packed and I barely have a second to sit down, so I always feel […]
Good morning! I hope you all had a great weekend. I am up early today because I have a gym date a little later this morning with my best friend! She has the day off of work in observance of the holiday, so we made a date to meet up for a yoga class. To […]
Happy Valentine's Day and TGIF! What a great combo for one day. I love Valentine's; all of the red and pink, sweets and love notes are so fun. As someone who is a figure skater and loving the Olympics, I thought this IG from People was so cute! Valentine's Day always reminds me of the […]
Oooooh, do I have a treat for you! I started out my day making Red Velvet Brownie Bars for this week's Food Challenge. And yes, I did my baking at 6am this morning. Before we go too far, I wanted to share a link to store locations for the Peanut Butter Popcorn Nuggets I posted about […]
Yesterday I was go-go-go! My family was visiting for a long weekend last Thursday through Sunday, so this week was all about playing catch up. I had lots of chores, errands and scheduled some appointments, so I was up and going first thing. On my way out the door, I grabbed a snack to eat […]