October 31, 2014 By Brynn 2 Comments
Happy Halloween to all you little goblins!
Can you believe it is the last day of October? What?!! I know, the month flew by.
What are you doing to celebrate the holiday today? We are passing out candy and plan to see my niece who is making her rounds to score some serious loot. And don't forget we have Daylight Savings time this weekend as well. That is one heck of a weekend!
In the spirit of the last day of the month and celebrations, I am sharing my monthly favorites. I have so much to share with you guys! So, here are a few things I'm loving from food, fashion, fitness and fun from the month of October!
.FOOD.
What can I even say about food? We have been living off of our friends and family's kindness as they have kept us fed for the month. From my best friend bringing a vat of stuffed pepper soup and homemade apple pie, to my mother in law stocking us with casseroles and my sister and mom keeping a steady flow of lunches and goods. Oh, and our prepped meals in the freezer have been a lifesaver!!
Donuts 
Sundays have turned into donut day. I don't really like donuts, but cider mill donuts are on another level. They are nothing like the DD or Tim Horton kind. Fresh donuts made from scratch that are still warm…that's what the fall is all about. This is a seasonal love and ritual that I am enjoying with Phil a total donut nut.
.BEAUTY.
I received this as a sample when I did some shopping at Origins and immediately fell in love. The formula is light and goes on much like a moisturizer, but sets as a mask. I put this on a few minutes before jumping in the shower, let it set and then wash it off. Adding this product in once a week has helped with my complexion and I think it will be a great addition to my skin care during the winter months.
I scored this bad boy during Ulta's daily deals days (or whatever the heck it is called). Each day they feature a beauty item at a ridiculous price. After hearing great reviews of the liner, I decided it was a good time to try at $10 a pop. Umm, this liner goes on so smooth, has great lasting power and the pigmentation is gorgeous. I will throw this on with a swipe of mascara and I'm out the door. Love!
.FASHION.
Call it my toe in the water with fitness, but I just had to have this zip up. Sure, I am just going for walks at the moment, but there is nothing like cute workout clothes to amp up your motivation. Come on, I know I'm not the only one. Truth be told – I've been wearing this non stop. It is so comfortable and made really well. The fit is a bit longer so I went with a smaller size and it fits like a glove.
Tis the season for a good puffy vest! I adore my white J.Crew vest, but when I walked into Old Navy only to stumble upon their $10 vests, I was in fall wardrobe heaven. I scored the red and black and picked up the navy for my sister. You can never have too many vests, they just scream fall.
.FITNESS.
Fitness has been low on the priorities as of late (you know, with the whole popping out a kid and all). But now that I am getting ready to start back up, I started looking through my apps and wanted to share one of my favorites. The Nike Fit App is filled with awesome workouts of all levels, lengths and focus areas from strength to agility to flexibility. Best part, you can do these workouts almost anywhere. I know I will be using this again when le babe is napping.
.FUN.
Mitchell – You saw that coming, didn't you?
With my little nuggo turning one month yesterday, he has spent almost his entire time here on Earth in the month of October (he was born on September 30th). Honestly, I cannot put into words what he has brought to my life, to Phil's; he has created our family and made our lives feel whole. Mitchell has also taught me so much about myself. It has been an incredible journey that is only just beginning.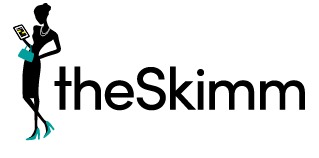 My daily read. I have been loving on TS for quite some time and realized I have never shared my love here on le blog. Skimm is an awesome daily e-mail newsletter that shares snippets about current events – across subject lines and party lines – and breaks everything down with fresh editorial content. It removes a lot of the "fluff" and gives you a basic rundown of what's going on in the world, often in a quirky, entertaining way. If you don't have the time or desire to watch the news or read a newspaper it's a great way to get a quick glimpse at major headlines every day.
What have you been loving this month?
What are you doing for Halloween?
Favorite Halloween movie?
XO-
BB
Disclaimer: This post is not sponsored in any way, nor have I worked with any of the above companies in the past. The products above are simply some of my favorites. No affiliate links are included in this post.
Filed Under: Baby, Balance, Beauty, Family, Fashion, Favorites, Fitness, Food Tagged With: baby, family, fashion, favorites, fitness, Food
October 30, 2014 By Brynn 14 Comments
Morning friends!
Before we go much further, I have to wish my little pumkie a happy one month birthday!! I cannot believe it has been a month since I welcomed Mitchell into our lives and hearts. Where has the time gone?! Aye car-rumba.
I have to say, I am feeling so refreshed. This week has been a total upswing from last and after a few good days and extra hours of sleep, I am starting to get my feet back under me. Unfortunately, this is coming a bit late as tomorrow is Halloween and I totally dropped the ball on costumes for my boys. Phil is happy (he is not a fan of dressing up) but I am slightly sad. But hey, what can you do. Newborns take a lot of work and priorities certainly shift.
Speaking of Halloween, I shared my tips to Conquering the Candy Bowl but today I want to talk outside of the bowl. Now, don't get me wrong, I do eat candy every once in a while so I am not here to knock candy. However, I was really inspired when I was poking around Pinterest the other day for non-candy (pre-packaged) Halloween treats.
Here are some of my favorites:
Salted Caramel Chocolate Cups – five ingredients never tasted so good!
Festive Trail Mix – perfect to put in a gorgeous glass container and display.
100 Days of Real Food has a great list of 20 Ways to Do Halloween without Candy – think mini play dough containers and glow sticks. Umm, yes please!
Or get creative in the kitchen and make up scary banana ghosts or cute pumpkies! Take this tray to work or give to the kiddies for a snack. Much better than a bowl o'candy. And how adorable, right?!
Are you dressing up for Halloween? If so, what are you going to be?
Favorite part of the holiday?
Best part of your week so far?
XO-
BB
Thanks to Amanda for TOL!
Filed Under: Balance, Food, Holidays Tagged With: balance, Food, halloween, health, holiday, recipe
Hey, hey! I hope you've all had a great week. The little one is down for his morning nap (hallelujah) so I wanted to pop in quickly to share a few eats that I have been loving this week. Food is super important these days as I need to stay fueled for myself and to feed […]
Bonjour and TGIT (any other Thursday night tv fans out there?!). Fall has certainly arrived around these neck of the woods! I'm happy to be back blogging today! Yesterday came and went in the blink of an eye because Phil was traveling for work this week and I was solo parenting. My spare time was […]
Good morning friends from le babe and moi. Instagram You guys are seriously the best. I cannot thank you enough for your kind words on Mitchell's arrival and The First Week update. I'm so touched by your well wishes, kindness and love. Today actually marks three weeks with Mitchell! Ever since Mitchell arrived, Phil and […]
Good morning and happy Monday! I hope you all had a great weekend! Mine was filled with tackling some house cleaning, laundry and even a coffee date with my best friend. It was beyond beautiful around these neck of the woods and we soaked it up as much as we could knowing these sweet fall […]
This post is sponsored by Aflac. I was compensated for writing it, but all opinions are 100% mine. Today's post is a super fun and exciting one: financial planning and saving for health care!!! Okay, while these topics are likely not your favorite thing to discuss, they are a couple of the most important things […]
Today my friend Meg is taking over the blog! I have always admired her sense of style and today she is sharing how to wear your workout gear as a fashion statement. I love this because who doesn't want to wear yoga pants all the time?! With out further ado….. Hello, and thank […]
Good morning, friends! Today I am talking all about the juice craze. Don't get me wrong, I am all in. As you know, I love Tone It Up and Intuitive Eating, which focus on eating whole, real foods. Juicing has become a part of that equation, however, not all juice concoctions are created equal. Today, […]
You guys, I have such a treat for you. The lovely, talented rock star Nichole (formally of Live for the Run, currently of NicsDayBook) is here to guest post today! If you remember LFTR, it was one hell of a blog that was sure to motivate you to head out the door on a run just […]
Hello friends! I am coming to you a bit later today because, well, I have a newborn and nothing is predictable and a schedule is not really happening around these neck of the woods at this time. But life is good. Oh so good. It is honestly hard to believe that I am writing this […]
Today I am handing the blog over to one of the cheeriest ladies you'll ever meet. Kate is full of energy, positivity and is just flat out too cute. She is also one of my daily blog reads because I love her approach to health and wellness (as you will see!) Enjoy! _______________________________________ Hey there […]
Hi friends! Today I have another guest post coming from Heather, a true survivor, inspiration and all around amazing gal. I cannot wait for you to meet her, so without further ado, take it away Heather! Hi, I'm Heather; a newlywed, new bonus mom, proud three-time cancer survivor and corporate event marketing manager proudly married […]