Happy Friday! I am thrilled to see the end of the work week – it felt like a long one. This was my first full week of work in the new year due to the holiday and several bugs sweeping through the family. Five days, and I felt each one. Ha! But, we're at the weekend and I'm ready to party. Party in the sense of sleeping in, working out, and enjoying time with our friends. It's a real rager over here.
Without further ado, let's talk all things fun and goooood. Here are some of my favorite things from the week. Be sure to share your favorites below!
Over the holidays I grabbed a gift set of Melted lip products to test. After hearing great reviews of their pigments and staying power, I thought I'd give them a go. (Lipstick seems to wear off quickly for me. Anyone else?) I can attest, the Melted line is seriously phenomenal! The color glides on with ease and stays for hours. Fig is my current favorite.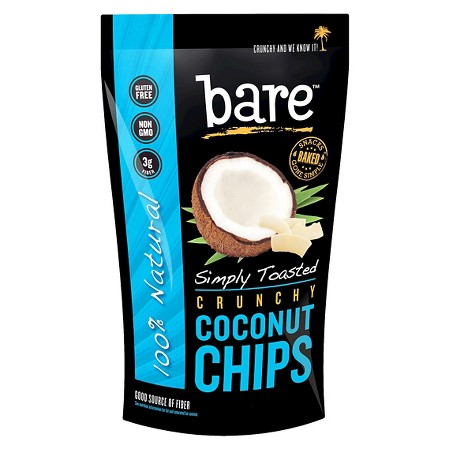 On a whim during a trip to Starbucks, I grabbed a bag of Bare Baked Crunchy Coconut Chips for a sweet, healthier option to the loafs and cake pops staring at me. You guys, I cannot go into the coffee shop without grabbing a bag! Sweet, crunchy and satisfying- these chips have it all. I'll eat them straight, or add them to yoghurt, granola or shake them into homemade granola.
Mitch has always been a reader (we read on average 6 books a day, multiple times over), but there is a clear favorite as of late. Pete the Cat is the lead character in a series of books all about learning. In each book, Pete learns a new lesson during an outing, event or activity. The best part is they're set to music, so it is fun to sing along with Pete and his "four groovy buttons." Not to mention, watching Mitch read on his own is beyond adorable. When did he get so big?!
Door to Door is a delivery service that offers weekly boxes brought to (you guessed it) your door filled with local, seasonal produce. We use the service at my work and seriously love the service. We are provided with a list of produce, which you can alter on the website if you prefer something different. Additionally, they carry a slew of fresh, organic products that you can add to your delivery with no additional fee. I've been adding cold brew coffee and almond milk.
This is Us
Have I shared my love for this show here before? I will admit, I was resistant at first (I'm focusing on how I spend my time and certainly don't need to add another show). But after one episode to 'see what it was about' I was hooked. The writing, the acting, the story lines are so compelling. It reminds me of Parenthood: Real life. Now I countdown till the next episode. This week's episode – gah! Can anyone watch this show without full-on waterworks?!
I know this blog is typically on the light side. And I love that. We all have our stresses and daily lives – this is a place to come and talk, share stories, favorites, good stuff, you know? But, last Friday was a pivotal point in America's history. We're all entitled to our thoughts and opinions, and that is the beauty of this nation. However, the change was not welcomed by all. Putting those thoughts, feelings and emotions into words can be a challenge, but this blog beautifully does just that.
OK, your turn! Tell me what you are loving this week. What are your plans this weekend?
What are your plans this weekend?
XO. BB