Good morning, friends. Phew, what a week. I cannot tell you how glad I am we have reached Friday!! The week was a bit crazy as we had a big house project underway and ended up spending most of the week at my sister's house. Thank goodness for family. Her house is just a few miles from our house, but it was still a bit of a wild week and Mitch felt all of the change resulting in a few restless nights. Today, we are back in our house and trying to settle in a bit, clean and get life back in order. I think we are all ready for some normalcy after eight days away from our home.
We will also be celebrating Father's Day on Sunday and hope we can see my dad and family who will be in town!
Now, let's talk about some of the fun, sweet and highlights of the week!
Trader Joe's Gone Bananas
This week temperatures reached the 90s for several days. For me, there is nothing like a sweet, cool treat on a hot day. After hearing of Gone Bananas, I thought they would be a delicious option as I love frozen fruit – and they did not disappoint! The bananas are thinly sliced and dipped in thick chocolate that creates the perfect shell to crunch through before reaching the cool banana. I will definitely be keeping a box in the freezer this summer!
Nights on the Water
Last week I spent three glorious days up north on the water with my girlfriends. The trip was beyond rejuvenating – nothing beats downtime with your girls. But one of the sweetest moments was watching the sunset with my toes dug in the soft sand, breathing in the fresh air. My girlfriend's house is 40 minutes north of where I grew up, so it is always a treat to be back to the water. I desperately miss watching the water, but am grateful for moments when I can sneak back home with my friends and family.
New Hardwood Floors
This week was a big one in our house as we had new hardwood floors installed in our lower level. We knew this would be one of the bigger projects we tackled this year, but piled on a few other big projects and hectic moments, I was beyond overwhelmed. The floors were laid and then I could not decide on a stain color. The morning I drove up north at 6 am, I was on the phone with Phil telling him to hold on the project because I was so unsure of my color choice.
The uncertainty pushed our timeline back three days, but the designer I am working with on another project came over and we selected a stunning color on Sunday when I returned home. After three long days, our floors are now done and we are in love! (I am not even going to think about the cleaning that is ahead of us….)
One area of my makeup collection I am always looking to stock up on is eyeshadow. I have some great go-to items for the rest of my face, but always like to change up my eyeshadow and lips for the season. When I spotted the Naked Heat Palette, I couldn't resist the stunning colors for summer. The colors will be perfect with a little bronzer and nude lip – my go-to look when the temperatures rise.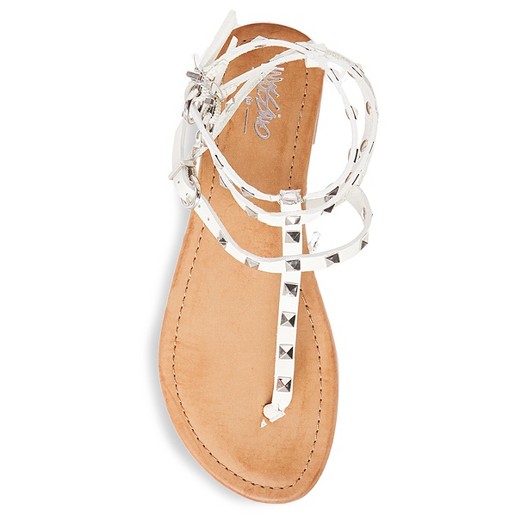 Despite my best efforts, I always end up snagging a new pair of sandals each year. My collection is growing, but this pair of gladiator sandals are a must! There is a designer pair that sell for hundreds, but Target came out with this version for around $20. I instantly fell in love with these sandals because they pair with everything – shorts, skirts, dresses and crops. Totally obsessed!
OK, time to get this weekend started! I hope you all had a great week and enjoy your weekend.
XO. BB